What a month July has been for our athletes!! As the proud principal partner of four national sports – swimming, rowing, artistic swimming and volleyball – Hancock Prospecting, along with its Executive Chairman, Mrs Gina Rinehart, who also acts as a very dedicated and proud patron to all four sports, have been blown away by the efforts of our athletes.

Volleyball:


Our beach volleyball duo superstars, Taliqua Clancy and Mariafe Artacho Del Solar soared to the highest Australian world ranking in over 20 years to #2 at the FIVB 4 Star World Tour Event in Poland in Poland, in the lead up to the World Championships in Hamburg. A very strong performance in Hamburg, the duo finished with an overall world ranking of #4.
Rowing:

The Kings Cup was raced for again at this year's Royal Henley Regatta, which has a long history from 1919 when the regatta signified the end of the First World War and comprised of crews from Australia, America, Canada, France, New Zealand and Oxford and Cambridge University. The Australian rowing team performed reaching the semi-finals, before getting pipped by the German team.
Following from Henley, the Australian Rowing Team wraps up the World Rowing Cup 3 with five gold medals, three silvers and one bronze, with Australia also winning the overall 2019 World Rowing Cup – what an achievement.
Artistic Swimming: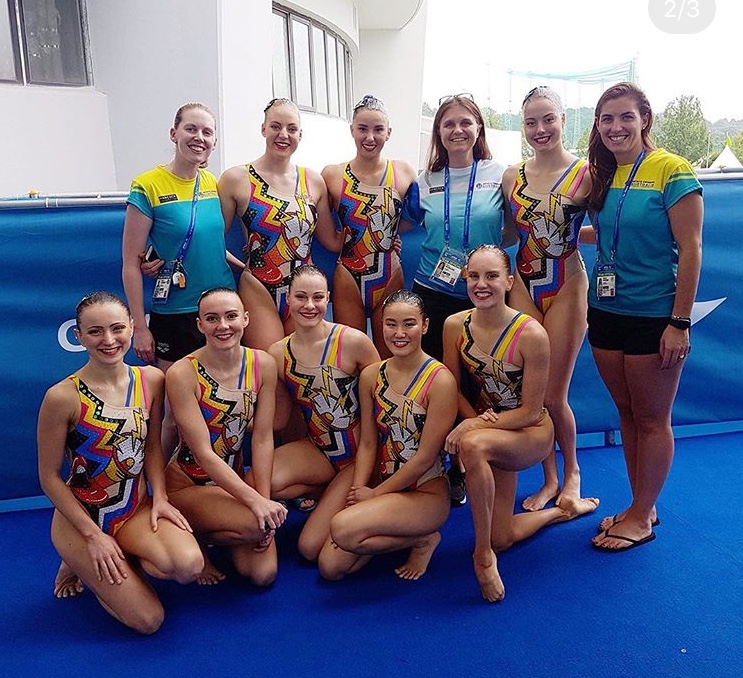 Our Artistic Swimmers then kept the winning streak going, recently competing at the FINA World Championships in Korea, where they successfully beat New Zealand to qualify for the 202 Tokyo Olympics and come out on top in the Oceania rankings.

Swimming:


Australia's Ariarne Titmus has upset American great Katie Ledecky to claim 400m freestyle gold at the world swimming titles in South Korea.
Titmus clocked three minutes, 58.76 seconds to power past five-time Olympic champion Ledecky on the final lap on the opening night of the eight-day titles at Gwangju.
Ledecky — a 14-time world champion — had not been beaten over 400m, 800m or 1500m freestyle at a major international meet since 2012.
Titmus led through the first 200m — dipping under world-record pace on the first lap — before Ledecky moved in front with 250m to go.
The American was still ahead turning for home. But the 18-year-old Australian pulled even midway through the last lap and surged to the wall first, beating Ledecky by 1.21 seconds.
Ledecky clocked 3min59.97sec — well off her world record of 3:56.46 set at the 2016 Rio de Janeiro Olympics.
Our swimmers will be now competing in South Korea at the World Championships – best of luck to our Dolphins!